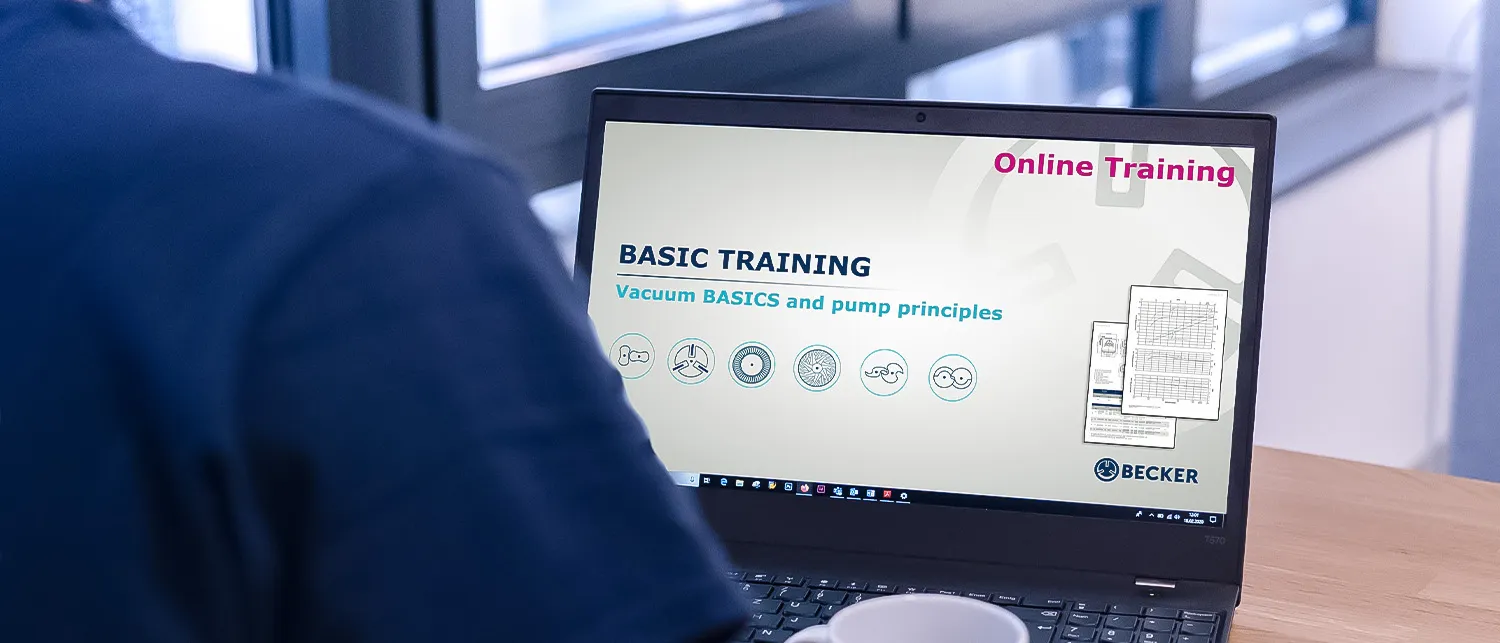 Content
We can also offer some training courses online in form of webinars. Best suited for this are the trainings:
Vacuum basics & pump principles
Electrical engineering basics in pump technology
Software training:
 Characteristic curve tool – BECKER CHOICE
 Calculation tool – Pneumatic Conveying
By arrangement, other training courses from the catalogue or also individually arranged trainings can be carried out as online training courses.
Hints
The contents and duration of the online training courses are arranged individually with the trainers.
Key data

Use of Microsoft Teams to run the online training courses.
Almost any number of people can participate in the webinars. It can be booked in English or German.
Appointments are made by arrangement.
Your benefits at a glance

Cover theoretical training content independent of location
Acquire fundamental knowledge about the selected BECKER products