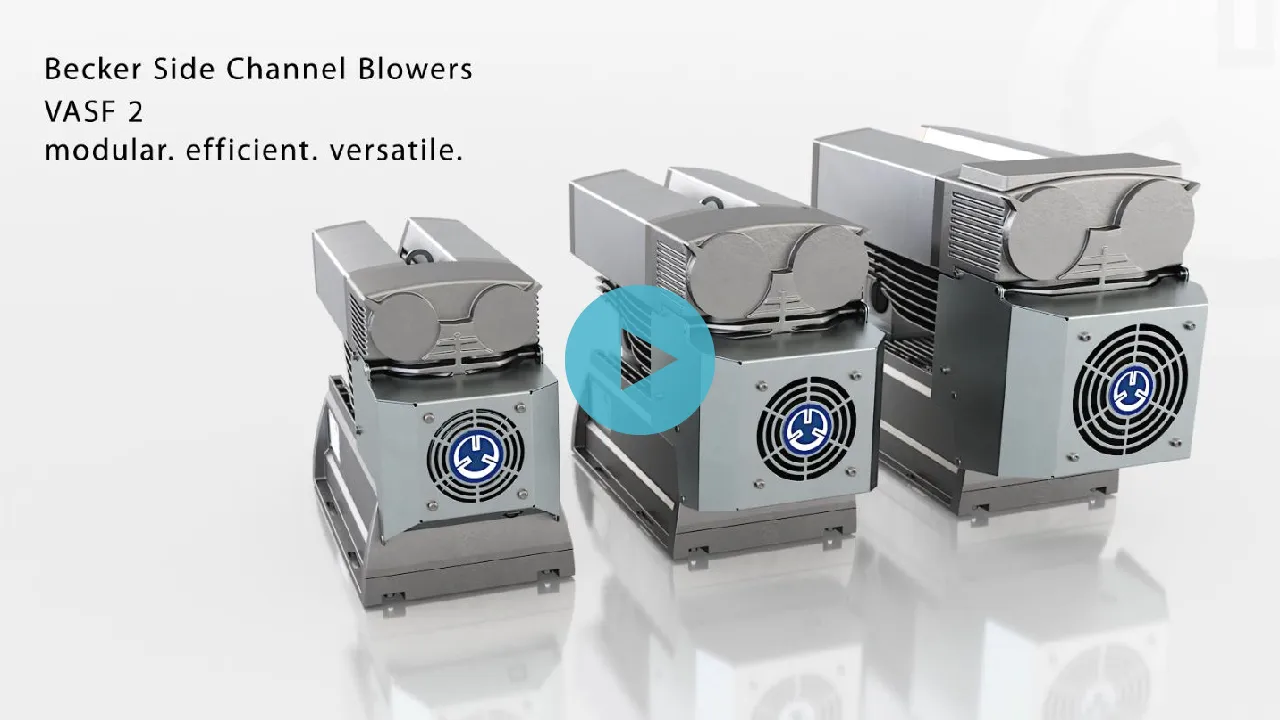 VASF 2. series
Side Channel Blowers
The VASF 2 is a turbo dynamic pump with a VARIAIR frequency inverter that offers high performance with 100% oil and contact-free operation. This makes the blowers particularly low-maintenance and highly efficient. – Additionally, we also offer a gas-tight version for specialized applications, e.g. Additive Manufacturing.

Here you will find data sheets, operating instructions and spare parts lists for your BECKER product.

Here you can find the contact close to you, because our support is available almost everywhere in the world. We are there for you!