Service
and Sales
With customer-specific solutions and a wide range of services, BECKER increases the efficiency of plants, ensures high availability and reduces maintenance costs. Benefit from a professional inspection of your equipment and installations by BECKER service technicians. Technical advice and on-site inspections reduce the risk of unexpected production downtime. This saves time and money.
A wealth of experience in the vacuum industry
Sales
Our area sales engineers and management team share a wealth of experience, having worked in the vacuum industry for most of their working lives.

In the UK, we have specialists in every field of vacuum, from electronic control of pump speed and air output, to assisting with calculations of flow and pressure at point of use.

Unusual applications aren't unusual for us.
Drawing on our many years of experience in the vacuum field, we can help you solve even the most abstract application, and we're always willing to provide a pump for test & evaluation purposes.

With Becker as your partner, customer satisfaction is never far away.


Contact us today on 01482 835280.
Service
Becker service technicians are all factory trained at our manufacturing plant in Wuppertal, Germany, close to Düsseldorf.

Our service technicians are highly trained and motivated and capable of working on their own initiative, whilst liaising directly with customers, often performing complicated trouble-shooting on site.

The Becker Promise - If we can't fix your pump when we visit your site, we'll always leave you with a pump, to keep your machine running.
We aim to turn a pump repair quotation round in 24-hrs, you then get the pump returned as new INCLUDING the Becker no-quibble 6-month repair guarantee.

For those customers who need something a little different we offer a service exchange.
We collect your old pump and with a discount off our new pump prices..........you get a brand new pump!
Parts & Aftersales
We operate a busy spare parts department from our headquarters in Hull.
All Becker spare parts are genuine manufacturer's items, straight from our headquarters in Wuppertal, Germany.
Becker, Uk offer......
Competitive pricing
Same-day or next day supply of parts
Ultimately we have all the technical information you will need to assist in the correct rebuilding of your pump.
Grey market, pattern parts can seriously damage the health of your pump, such as filters that don't filter, to wear parts that wear out your pump...All potentially causing premature pump failure.
Quality & Environment
We are proud holders of ISO:9001 Quality Management System, and have just been awarded our ISO:14001 environmental certification.
So, although our corporate colour may be blue, when it comes down to the environment and safeguarding the future of the planet, we're one of the greenest companies around, with our environmental solutions, and range of low emission products utilising high-efficiency motors in our product portfolio.
We're reducing our carbon footprint, and are committed to producing the best and most energy efficient products available in the market place today and for the future.
Our services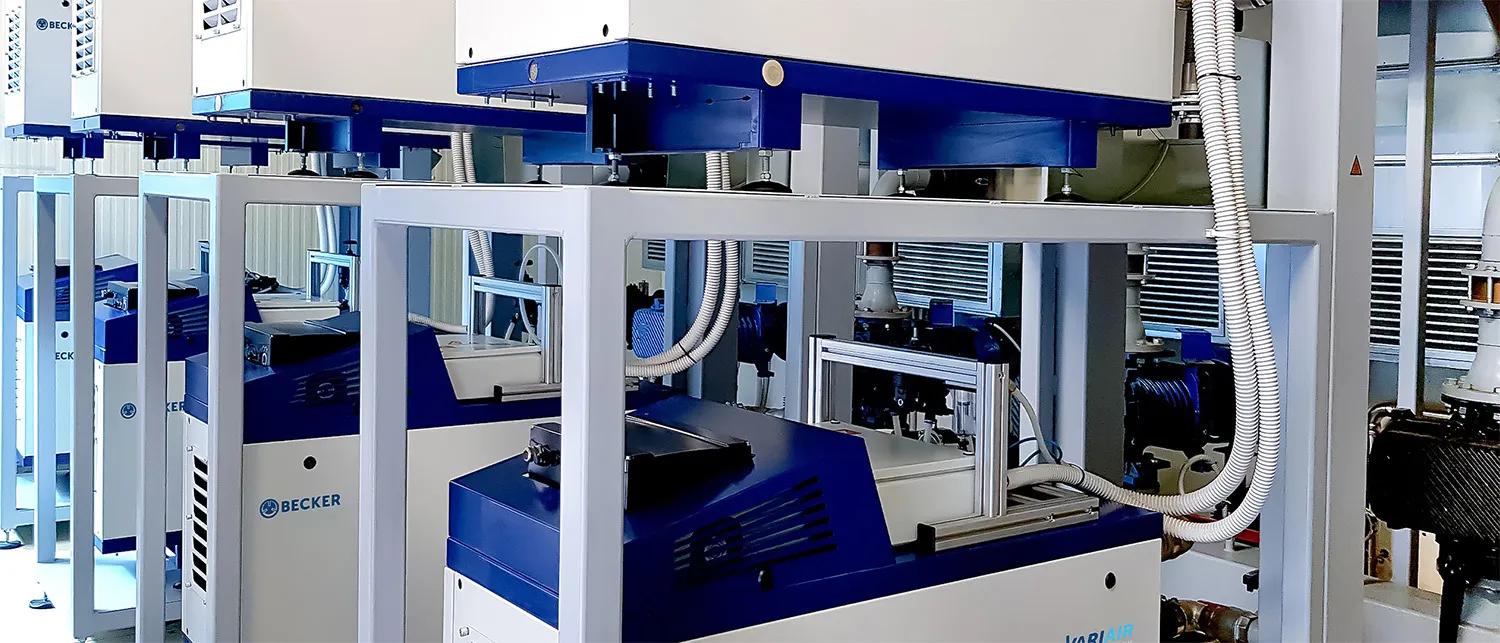 Commissionings
We would be pleased to assist you in the commissionings of individual devices, air supply cabinets and central systems from BECKER.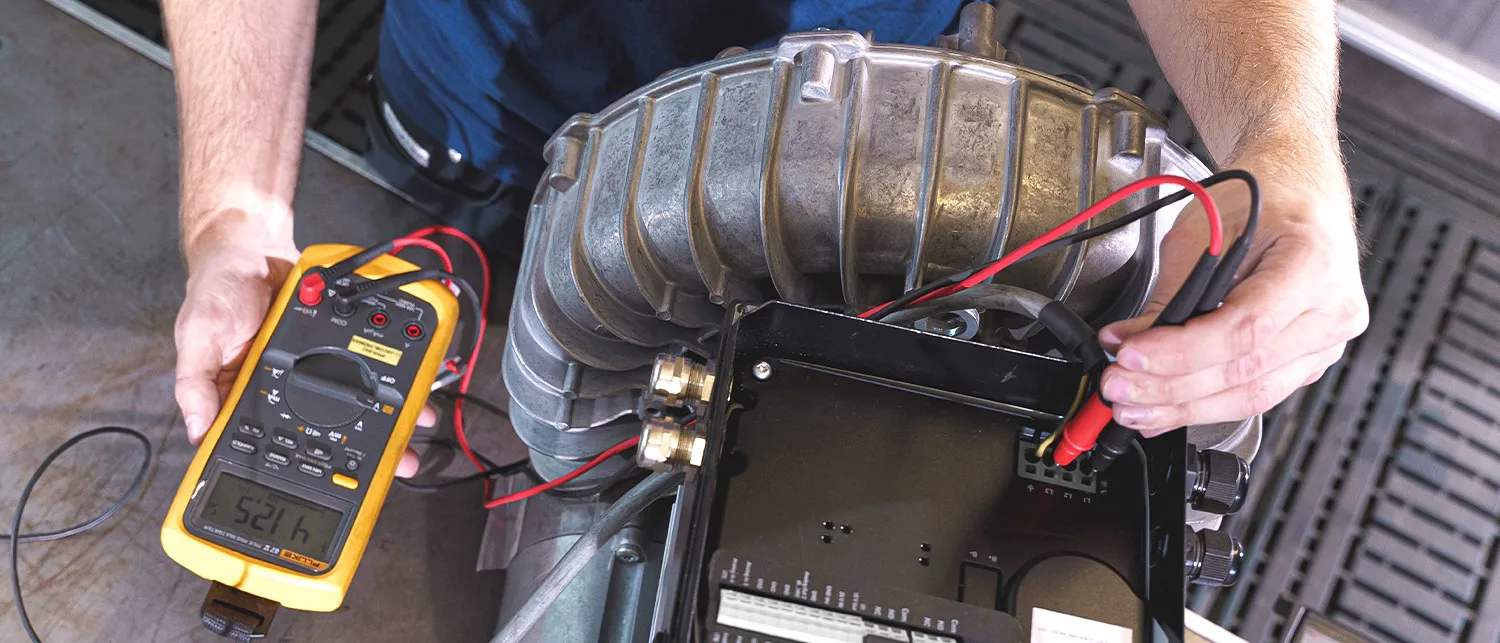 In-house Service
Your BECKER product needs help? BECKER helps with a suitable service package regarding maintenance or repair and makes your pump fit again.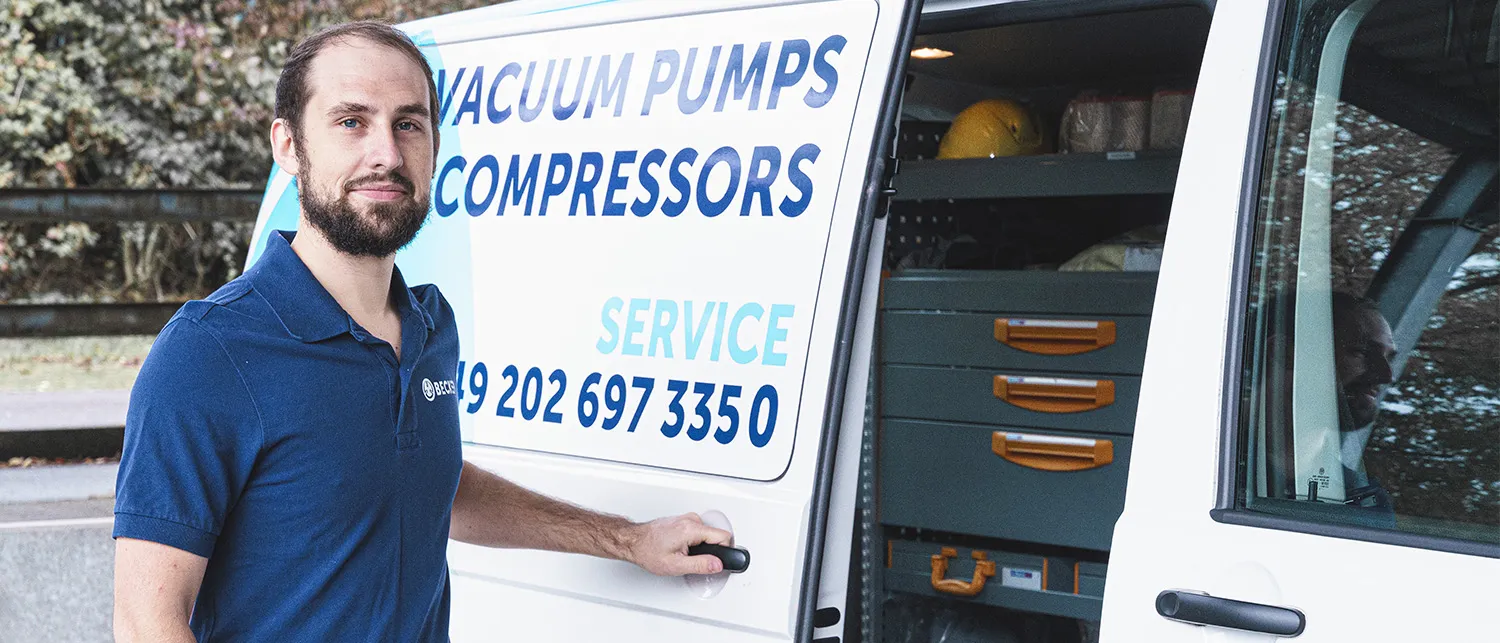 On-site Service
In the event of an equipment failure, the BECKER service will help promptly and on site to ensure your production.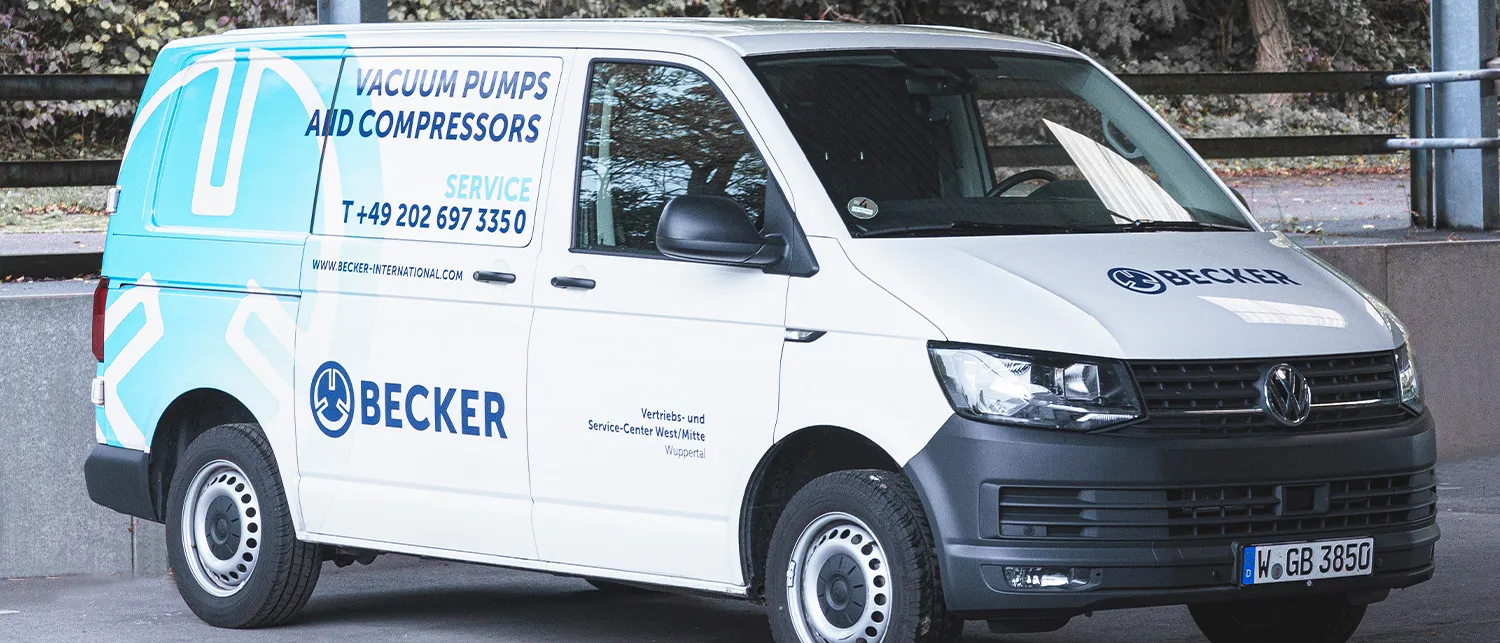 Mobile Service
Decide in favour of BECKER's Mobile Service for the maintenance of your pumps and systems! You can continue to focus on your core business and at the same time ensure that your plant retains its value for a long time!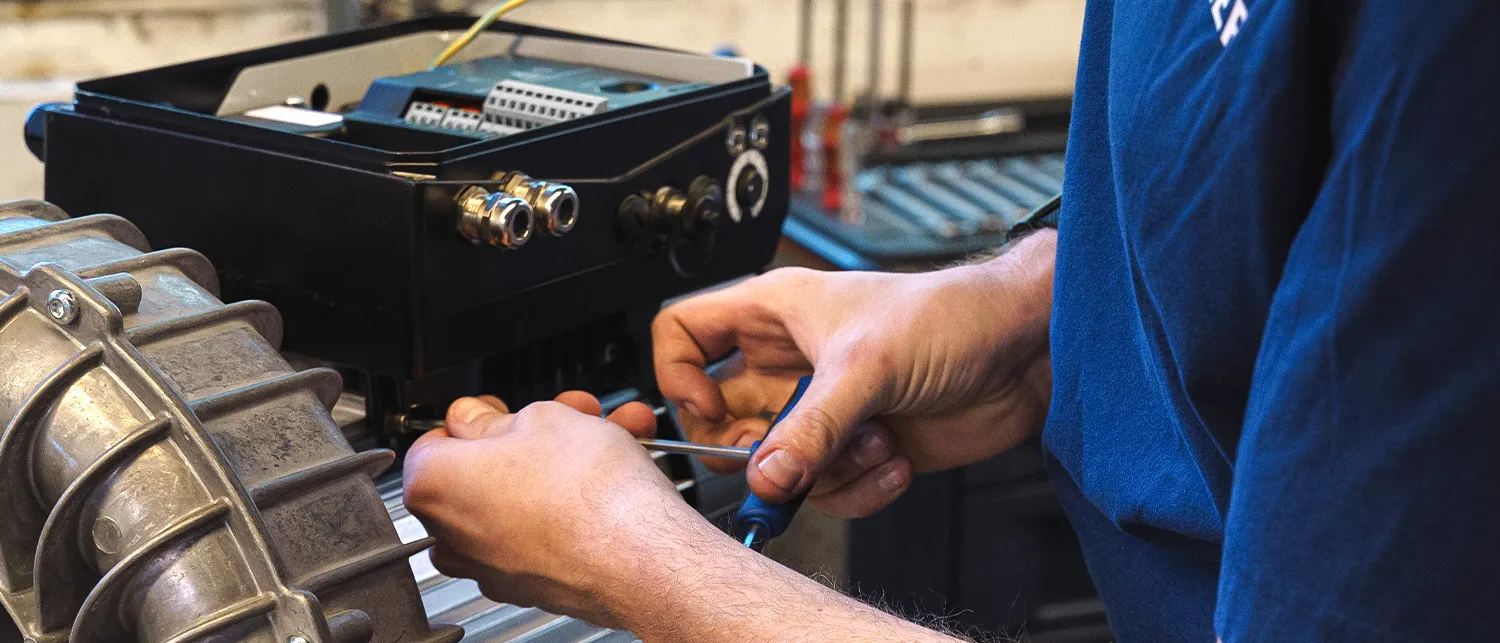 Conversions
BECKER brings older systems up to the latest technical standard, because a new control system or a frequency converter saves energy costs.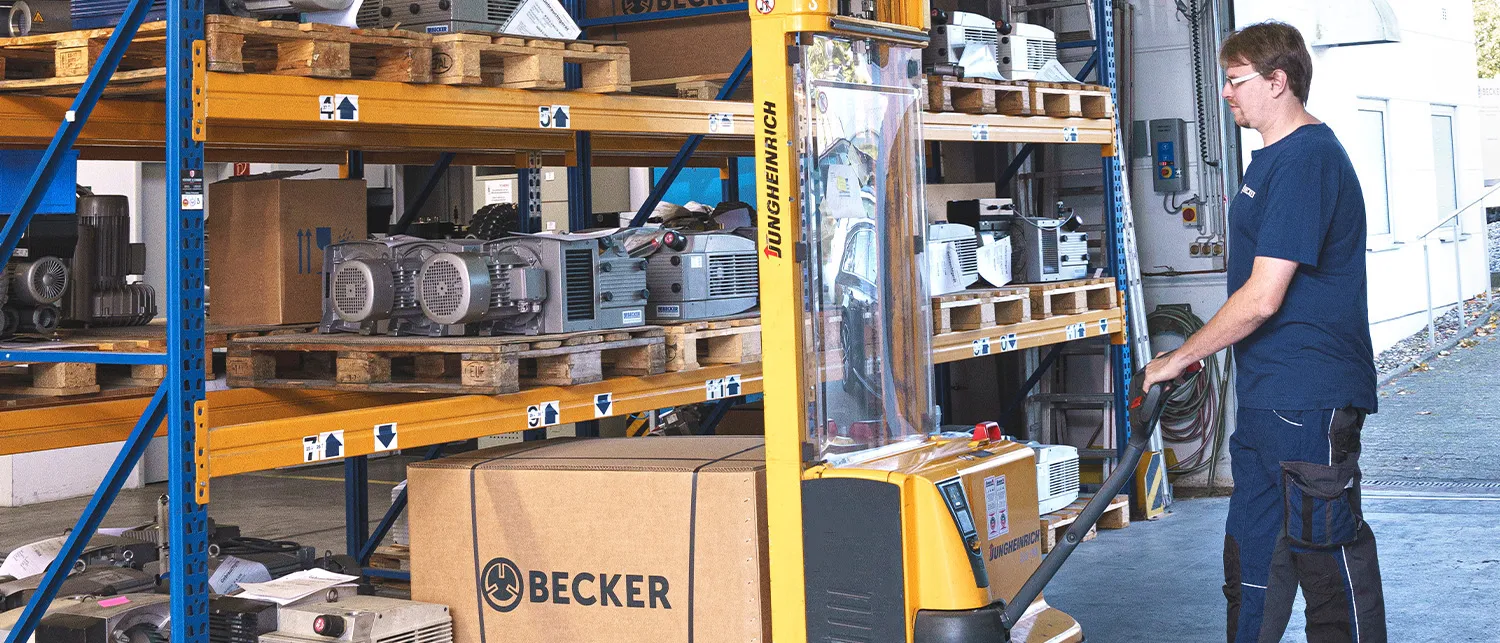 Loan pumps
In order to maintain your production in the event of a device failure, BECKER helps with a loaner device.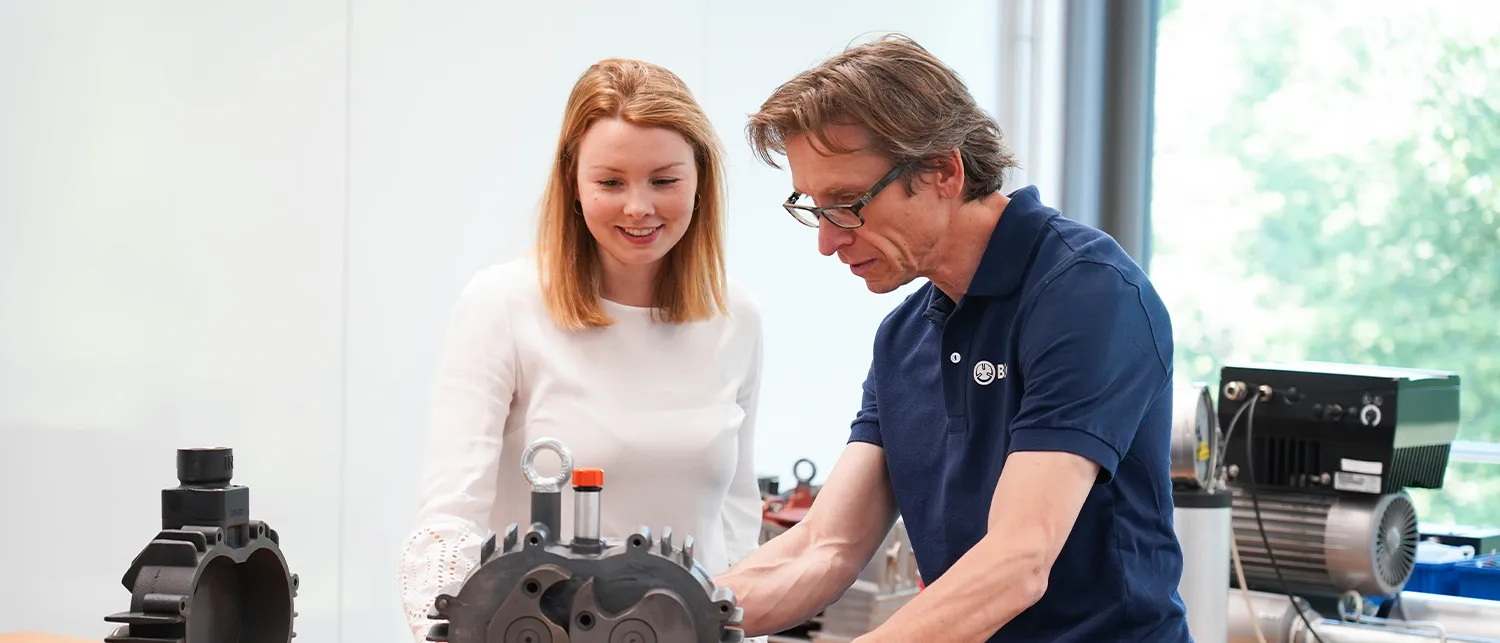 Training
You want to maintain your BECKER pumps by yourself? BECKER product training courses provide the necessary knowledge.
VARIAIR
KombiTool
The software makes it possible to exchange data between a computer running a Windows operating system and frequency converters approved by Becker. The communication between the computer and a frequency converter must be performed using a suitable interface converter. Feel free to send your inquiry using the inquiry form at the bottom of this page.
Once you have started the KombiTool and a data link to the connected frequency converter has been established, the user can perform the following functions.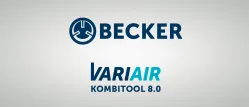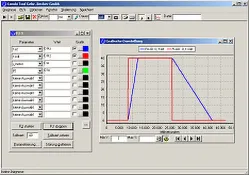 Features
Entire parameter sets can be exported from a connected frequency converter and saved as a file.
Entire parameter sets can be imported from a saved file (e.g. from a hard drive or USB stick) and then transferred to a connected frequency converter for storage.
The time between USS telegrams is shown.
The USS address is displayed.
The baud rate is displayed.
With the help of the diagnosis function, various parameters (e.g. setpoints and actual values) can be read out simultaneously from a connected frequency converter.
Selected parameters are displayed as number values and optionally as a graphic.
Diagnosis graphics are displayed in windows.
The current graphical window can be saved as a bitmap (*.bmp) file.
The queried values can be recorded using a recorder function.