Becker UK

And

Samoa

Partnership
Air operated double diaphragm pumps (AODD) for fluid handling
As a global manufacturer of vacuum pumps and compressors Becker UK are pleased to be working closely with the world renowned, family owned company Samoa. Offering our customers access to a wide range of high quality, pneumatically driven air operated double diaphragm pumps (AODD) for fluid handling.

JOIN THE FAMILY
Supporting traditional family relationships within business.
Becker UK

, Nitto Kohki and

SAMOA

pride

themselves

on being

family run

and owned,

supporting customers

and staff

worldwide.
Why choose SAMOA air operated pumps?
ENERGY EFFICIENT
Industry leading air efficiency, up to 75% more efficient than the competition.
WEAR-FREE AIR VALVE
Introducing an industry first, globally patented frictionless, virtually wear-free, pivoting air valve.
SMOOTH FLOW
The pivoting air valve with short-stroke design provides fastest reciprocation action in the industry, resulting in low turbulence, low noise, low pulsation and no vibration flow.
ROBUST
Solid construction with high material thickness to withstand the toughest applications.
REDUCED DRAG
Optimised oval fluid path design reduces drag and minimises wear caused by abrasion.
LONG - LIFE SINGLE - PIECE DIAPHRAGMS
All pumps are available with single-piece, over-moulded long life diaphragms and conventional diaphragms.
EXPLOSION PROOF
All metallic pumps and conductive non-metallic pumps are CE ATEX Certified and can be used in hazardous zones.
EASILY SWITCHABLE
Mounting matches relative dimensions of main competitor brands allowing easy swap over, without expensive re-piping.
ICE-FREE
The quick dump air exhaust design ensures ice-free operation, even at high operating pressures.
NON-STALLING
The patented 3S technology ensures reliable start-up and non-stalling performance, even at pressures below 1bar.
INTELLIGENT READY
Pump can be connected with local PLC/SCADA/U-Pump systems for automatic and real-time pump remote control, monitoring and feedback.
NON METALLIC PUMPS
AIR OPERATED DOUBLE DIAPHRAGM PUMPS
METALLIC PUMPS
AIR OPERATED DOUBLE DIAPHRAGM PUMPS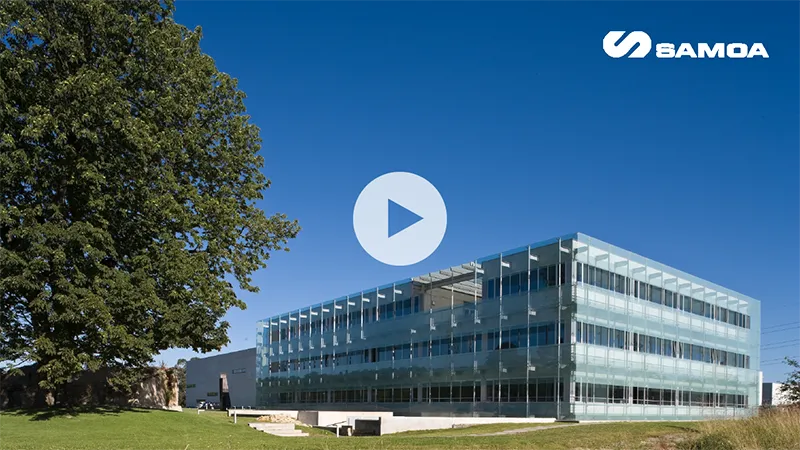 Learn more about Samoa Pumps by using the following YouTube links!
For further information and prices on the Becker range of vacuum pumps and compressors,
including those from Samoa and Nitto Kohki please contact us!
YOU WOULD LIKE TO
CONTACT US DIRECTLY?
BECKER UK LTD
Link 63, Liverpool Street
Hull
HU3 4XS
Phone +44 (0) 1482 835280

Here you can find the contact close to you, because our support is available almost everywhere in the world. We are here for you!